Brand New Design!
8",12" Inch Portable Speaker! # EVX-10BT
by Zachary Zheng / 24th Apr.2018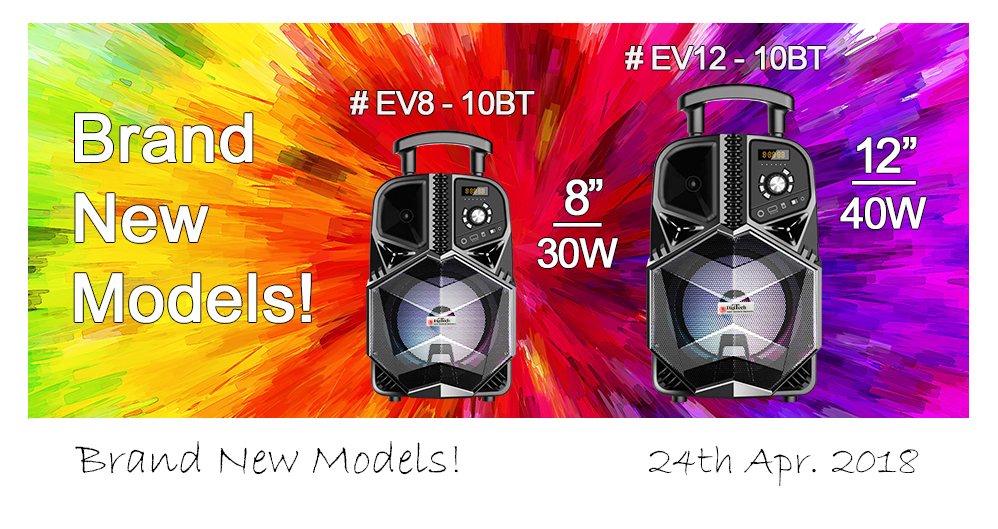 A new design we have for 8" and 12" Portable speaker here:
#EV8-10BT and #EV12-10BT.
With BT function, FM, TF, LED lights, Mic & Aux Input,
rechargeable battery inside, portable trolley.
30 - 40W super sound, suitable for both home used also can be as outdoor speaker.
For more details, pls check our product page via click below image or contact us right away.
# EV8-10BT: 8" Subwoofer, 30W Power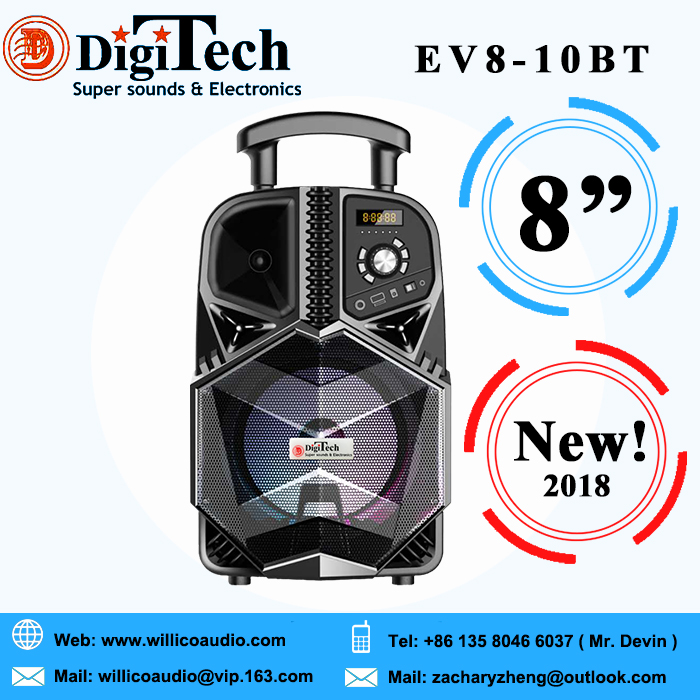 # EV12-10BT: 12" Subwoofer, 40W Power