Brand New Models!
10",Double 10" Inch PA Speaker! # PAX-11BT
by Zachary Zheng / 12th July.2018
Digitech Speaker team bring here our new model:
#PA10-11BT, #PA210-11BT

For our High Power PA Speaker Collection.

This Model built with very high power,
10" subwoofer offers very strong bass, and 2 subwoofer stronger,

16 tweeter on top spread the sound widely and clearly.

This model suitable for both indoor and outdoor use.

* For more details, pls check our product page via click below image or contact us right away.
# PA10-11BT: 10" Subwoofer,2" x 16 Tweeter, 400W +100W Power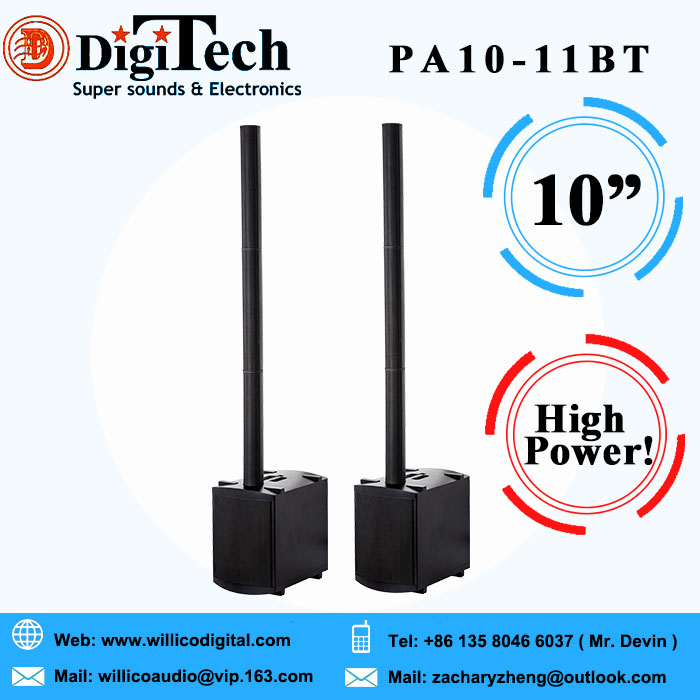 # PA210-11BT: 10" x 2 Subwoofer,2" x 16 Tweeter, 600W +100W Power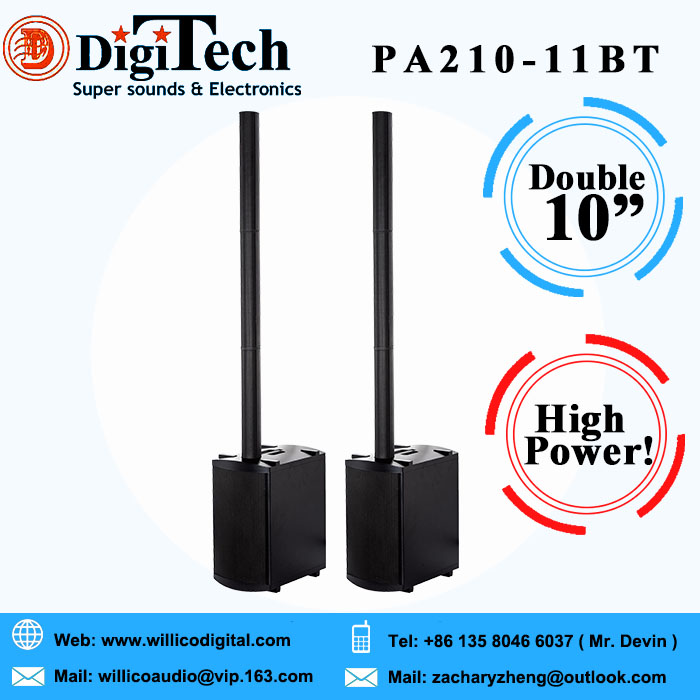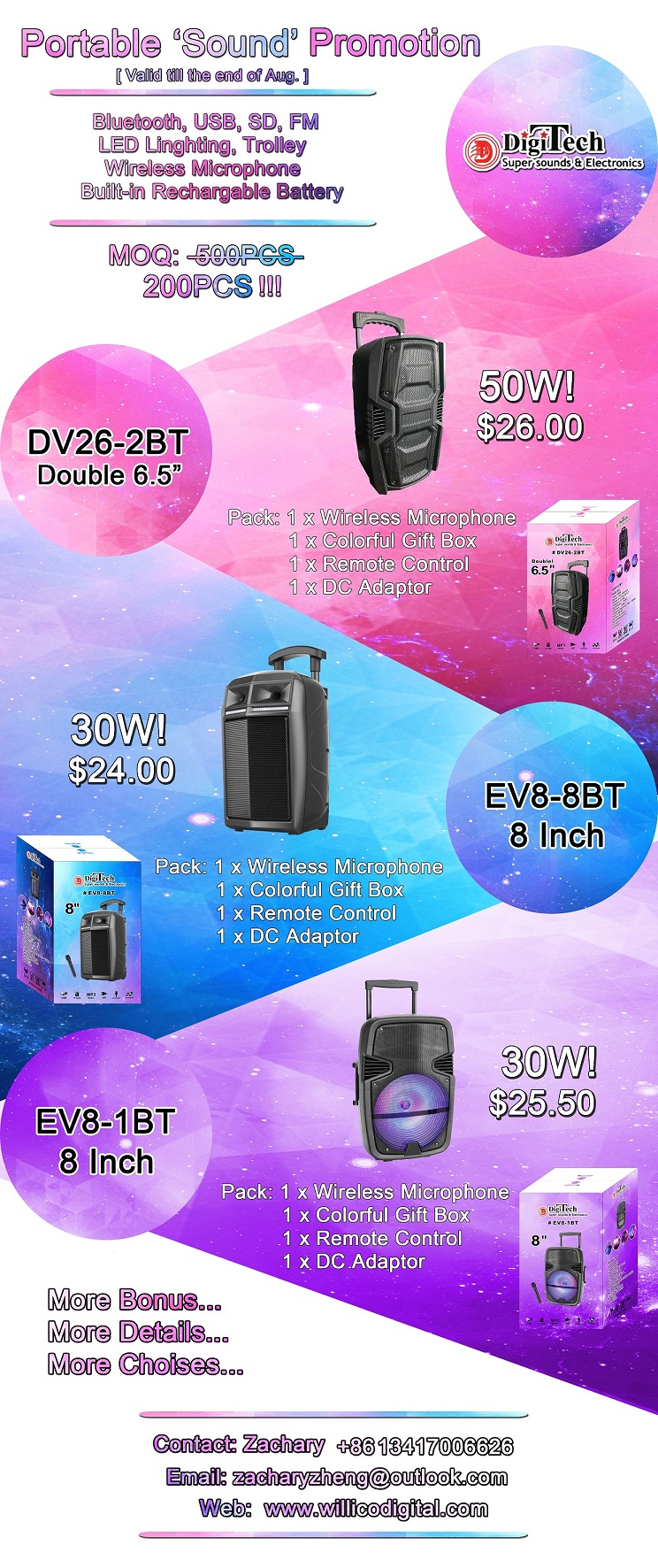 <- Previous -> News Page <- Next ->