2018 Happy New Year!
Chinese Spring Festival Holiday Notice
by Zachary Zheng / 8th Feb.2018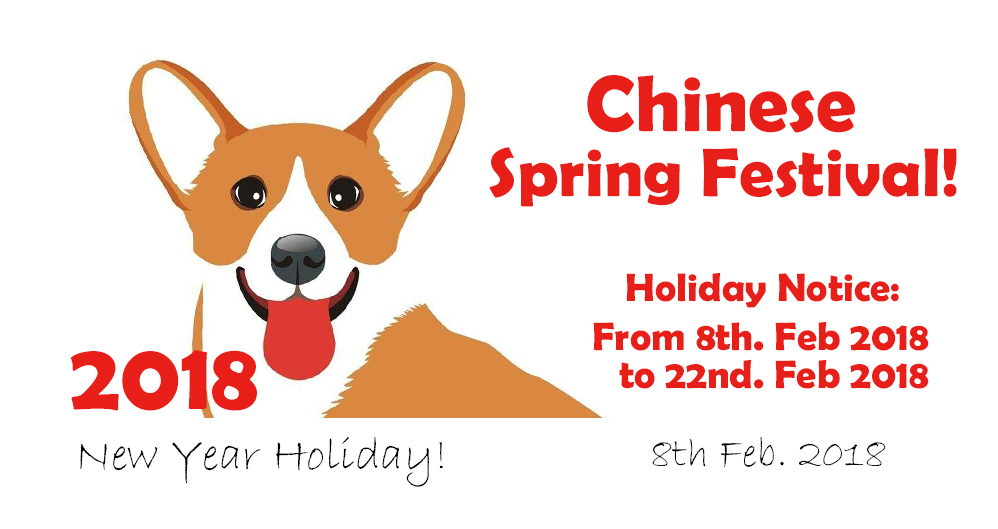 The Chinese New Year "Spring Festival" is near, 2018 for Chinese saying "the year of Dog".
The holiday break details as below:

From 8th Feb. 2018
To 22nd Feb. 2018
We Sincerely appreciated for your support in the past year, for the new year, we will keep doing our best sevices and products.
Digitech team here to make our best wish to you, your company, your family, and your friends will have a wonderful year full with laughter and happiness, and for sure, all of you will earn a lot of Money! :D
If you have any emergency or inquiry, pls leave us message, we will get back to you as soon as we are available.
Email: willicoaudio@vip.163.com , zacharyzheng@outlook.com
Best wishes!
Digitech Team.